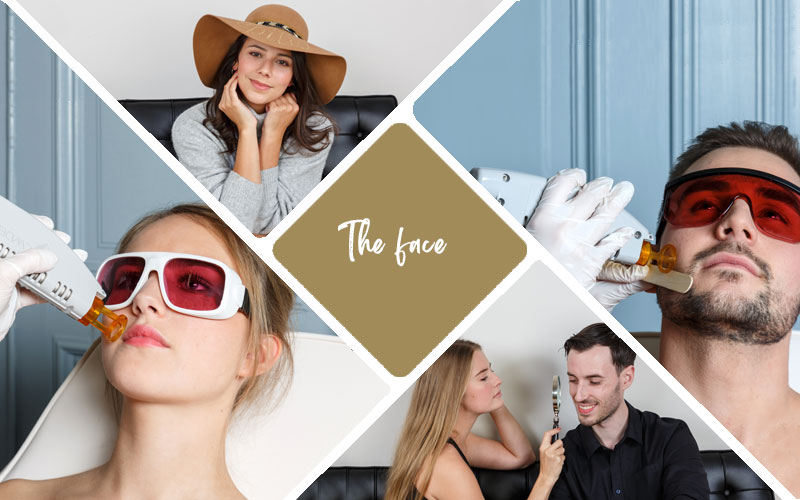 Are you wondering whether facial laser hair removal is suitable for you? Each morning, you catch a glimpse of unwanted hairs appearing before you in the mirror. Your hand is poised to pluck away with the tweezers.
However, it is possible to not give these unwanted hairs a second thought. Significantly reducing facial hair is now a realistic option. So why not try it for you?
Why should you choose permanent facial hair removal?
The advantages of facial laser hair removal
Before taking the decision to proceed with laser hair removal, let us show you the many benefits of this treatment.
First up, the most sought-after benefit: softer skin. Slowly but surely, right from the very first session, you will notice the effects on your face: finer hair and therefore softer skin.
Say goodbye to skin irritations
Red patches following traditional hair removal are now ancient history. Say goodbye to ingrown hairs and spots that appear with hair regrowth.
With laser hair removal, the hair follicle is destroyed. This way, you achieve a significant net reduction in unwanted hair.
Our Alexandrite laser, the latest technology in laser hair removal, is suitable for both men and women. Indeed, an increasing number of men enjoy a perfectly trimmed beard outline.
Enjoy a more carefree life with laser hair removal, making life easier.
Latest generation laser technology
You are our focus. So for your benefit, we have selected the absolute latest technology: The Alexandrite laser by Candela, worldwide leader in laser design for aesthetic use.
This new technology allows you to benefit from optimal conditions for your facial hair removal sessions.
With a beam of light with 755 nm wavelength, the Alexandrite laser is very precise for optimal results.
Additionally, we combine it with a complementary device: the cryo device by Zimmer. This technique cools the upper epidermis to alleviate the sensation of heat produced by the laser and thereby reduce skin sensitivity during treatment.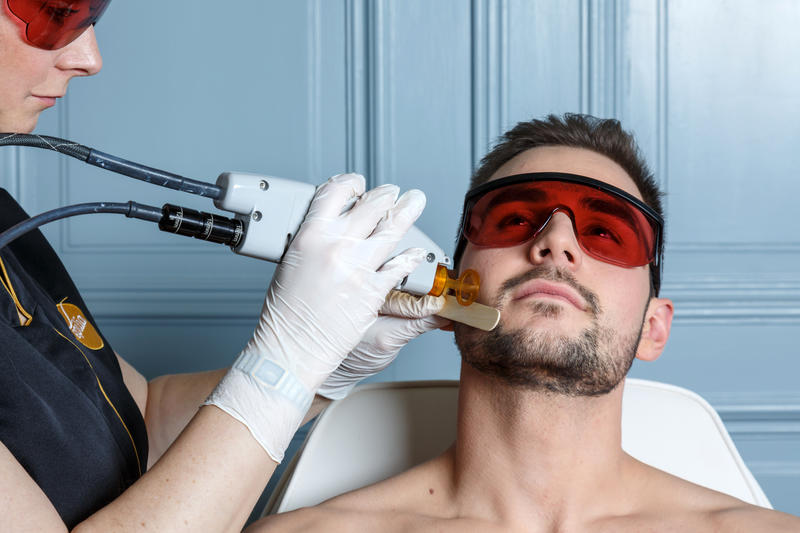 Which areas of the face can you treat with the laser?
Fed up with unwanted facial hair? At Epilia, we offer treatment using the Alexandrite laser.
At your initial consultation, our experts will provide information on the feasibility of the treatment for you and offer a tailored protocol.
As the face is a hormone-dependent area, it is important to know that laser treatment offers greater everyday comfort.
As for everywhere on the face, hairs in this area are often unwanted. Fortunately, our laser technicians are able to assist.
No-one likes finding hairs on their top lip. With laser technology, you can achieve visible results from the very first hair removal session. Indeed, after each session, the hair grows back finer. Thinner. And importantly, it becomes less and less noticeable.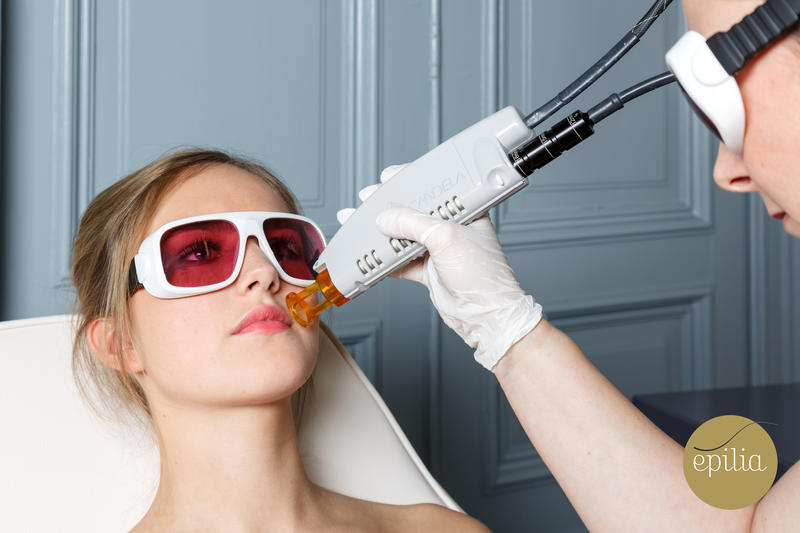 Many women feel self-conscious about their face. Our laser technicians, specialists in laser hair removal, treat this area with great delicacy to give you a hair-free look, removing all unwanted hair with the laser.
Have you ever tried waxing or tweezing hair on this part of the body? If the answer is yes, then laser hair removal is for you.
With the Alexandrite laser technology, the laser beam will target the melanin in the hair and over the course of the sessions, it will become finer.
Moreover, our laser technicians will pay particular attention to the delicate nature of the skin on the neck. Whichever Epilia Centre you choose, you can be assured that your safety is our priority.
We can treat the nose area with the laser as well as any unwanted hair on the edge of the nostrils.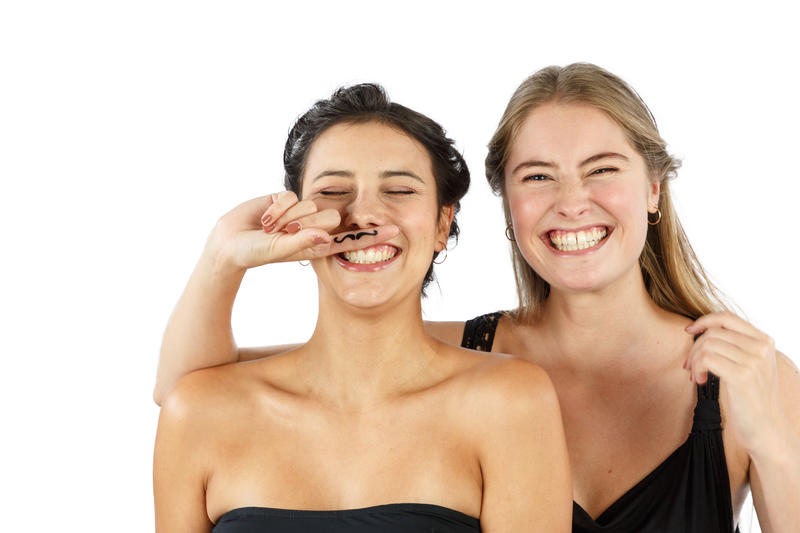 Specially designed hair removal for men
Because you take care of your body too. And your face is no exception. This is why the Epilia centres offer specially designed laser hair removal for men.
No longer having to shave every day, is that something you wish for regularly? Well, gentlemen, with laser hair removal, you will gain precious time and make life that bit easier!
You laser technician will detail the treatment protocol specific to your beard during your initial consultation.
After repeated visits to the barber, undesirable hair on the back of your neck becomes dark and coarse. This hair is ideal for laser treatment.
You're certainly familiar with the tuft of unwanted hair poking out from your shirt or T-shirt. Fortunately, laser hair removal can help.
Wear your shirt open without fear of unwanted stares!
As with the inner nose, long, dark hairs sometimes stick out from your ears. If this is the case, laser treatment is a good solution to get rid of them.
The process for facial laser hair removal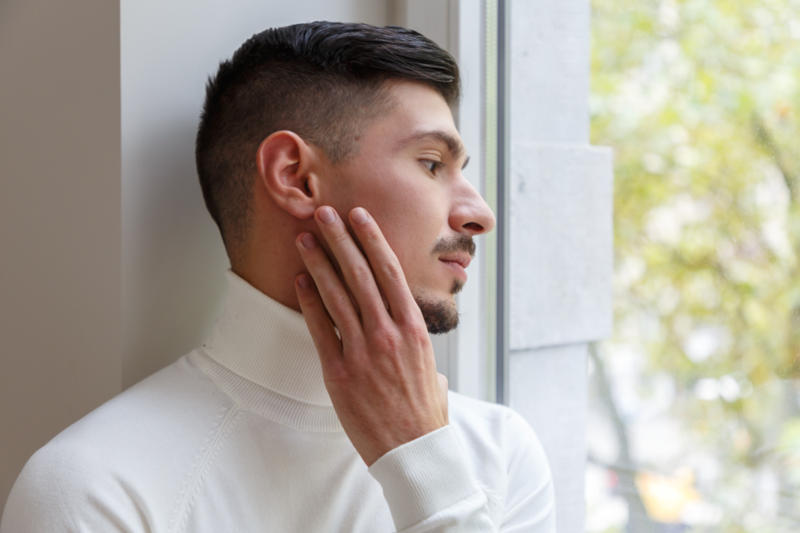 A free initial consultation
At each of our Epilia centres, our laser technicians will be delighted to meet you for an initial consultation. During this consultation, they will advise you the best they can.
Following this discussion, your technician will examine the areas of your face to be treated by laser hair removal.
Following this meeting, she will indicate the costs for each of these areas. Obviously, we offer package rates which allow you to enjoy advantageous rates on permanent laser hair removal.
Please be aware, your first laser treatment will not take place during your initial consultation. We would like you to have the opportunity to reflect at your leisure and then make your decision knowing all the facts.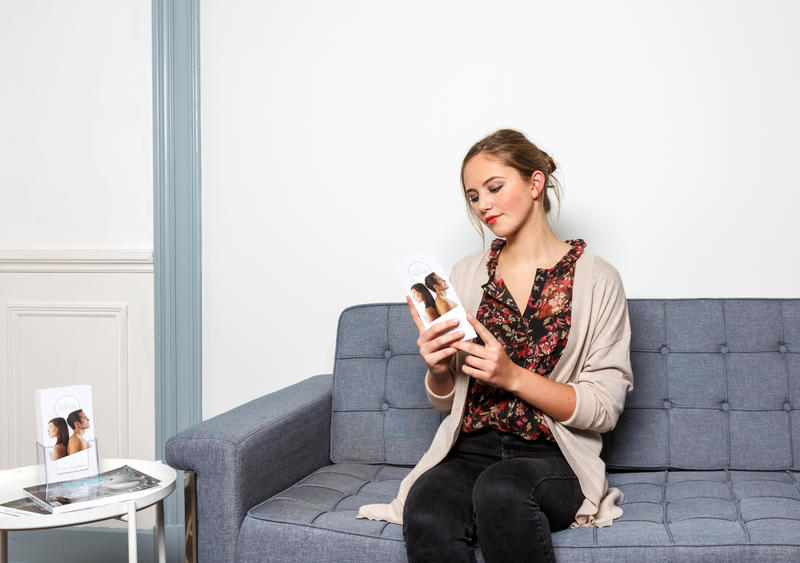 Before the session: preparation
D-Day is here! You're going to have your first laser hair removal session. But before anything, you need to follow the recommendations provided by your laser technician at your initial consultation.
Here's a summary of our advice:
For women: please do not shave prior to your session. Don't do any type of hair removal for the 2 weeks prior to your session.
For men: please shave prior to your laser sessions.
The skin must be completely free from any cosmetic products.
During the session: the process
We are pleased to welcome you to our comfortable, airy treatment room in complete luxury.
Once settled, we will provide you with a pair of glasses. This way, your eyes will be perfectly protected during your permanent hair removal sessions.
You might feel some slight tingling during your treatment. For your comfort, we use Zimmer Technology (jet of cold air) which has an anaesthetic effect on the area being treated.
In addition, the sensation of heat created by the laser quickly subsides after the session.
After the session: our recommendations
So that your treatments proceed without issue, you should follow our recommendations:
Avoid all exposure to sun for the entire duration of the treatment.
Don't visit the pool (sauna, hammam, jacuzzi) for 48 hours after each laser session.
Apply a hydrating and soothing cream to the area treated, morning and evening, for 3 days.
Use a gentle exfoliant a few days after your laser treatment.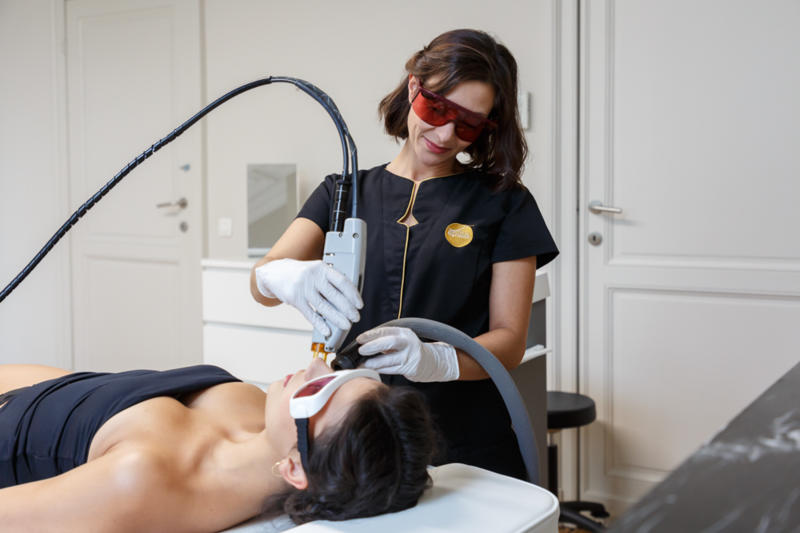 Precautions to be taken prior to laser hair removal
As you no doubt expect, you need to remove all make-up prior to each of your laser hair removal sessions. Foundation and lipstick are not compatible with the light beam from our Alexandrite laser.
For permanent make-up, be sure to mention this to your laser technician at your initial consultation. In this case, she will carefully avoid the area in order to limit contact between the pigments of your make-up and the laser.
Please be aware: we cannot perform laser hair removal on your upper lip if you have permanent make-up on your lip. This also applies if you have permanent fake freckles or beauty spots.
Tattoos are treated in the same way as permanent make-up. So, these areas are excluded in laser treatment.
Do you have one or several piercings? No worries, this doesn't have any impact on laser treatment.
All we ask is that you remove the jewellery for the procedure. Only during the laser hair removal sessions. There is a risk of burn if the light beam were to touch your piercing.
All the areas of your face can be treated with the laser except for the following areas: the eyebrows and between the brows as well as the skull.
You might be wondering why, and that's a very legitimate question. In the Epilia Centres, we do our utmost to ensure you comfort. Using a light beam close to the eyes presents a risk. Even if you are protected with the special glasses, the risk is still present. And your safety remains our priority.
With this safety aspect in mind, we would ask that you postpone your laser hair removal treatment if you have a tan.
Whether it's for your chin, upper lip or even your neck, don't wait any longer. Laser hair removal is suitable for both men and women.
Find out all about the benefits of this technique by making an appointment at one of our Epilia centres.
The initial consultation is free of charge and without obligation.